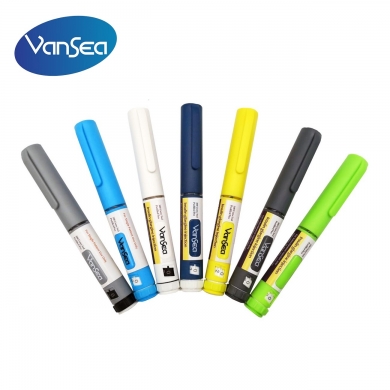 WH-DA1 3ML Disposable Insulin Pen
Description:
The VanSea® disposable insulin pen is a prefilled and disposable, variable dose injection device designed for use with a standard 3ml cartridge, it is used for the injection of Insulin, Human Growth Hormone and other multidose therapies. The VanSea® disposable insulin pen features an attractive design and high variability for customization and choice of color. Designed from extensive research and patient testing, it is designed to meet the needs of self-injecting patients. Available as a standard Vansea design or customized to your specific requirements. The VanSea® disposable insulin pen was specifically created to provide a high-quality pen at economic cost.
Quick Details
Now Inquiry
Product Features
Compact size for easy handling and portability
Multiple injections and variable dosage, with easy customization
High impact strength ABS engineering plastic body to provide years of reliability
Two years guarantee
Large and easy-to-read dose indicator
Wide dose increments from 0.01 ml to 0.6 ml
Easy and safe dose correction to avoid injection errors and loss of product
Excellent performance of injection precision ≦ 5%, comply with ISO 11608-1 standard
Audible and tactile feedback during dosing, dose correction and delivery to maximize patient confidence
CE Certificate and EN ISO 13485:2016 issued by TUV SÜD
Most competitive price in the market
VanSea® Disposable Insulin Pen can be customized with different colors and with specified printing/logo.
Product Show
VanSea® - Intuitive Disposable Insulin Pen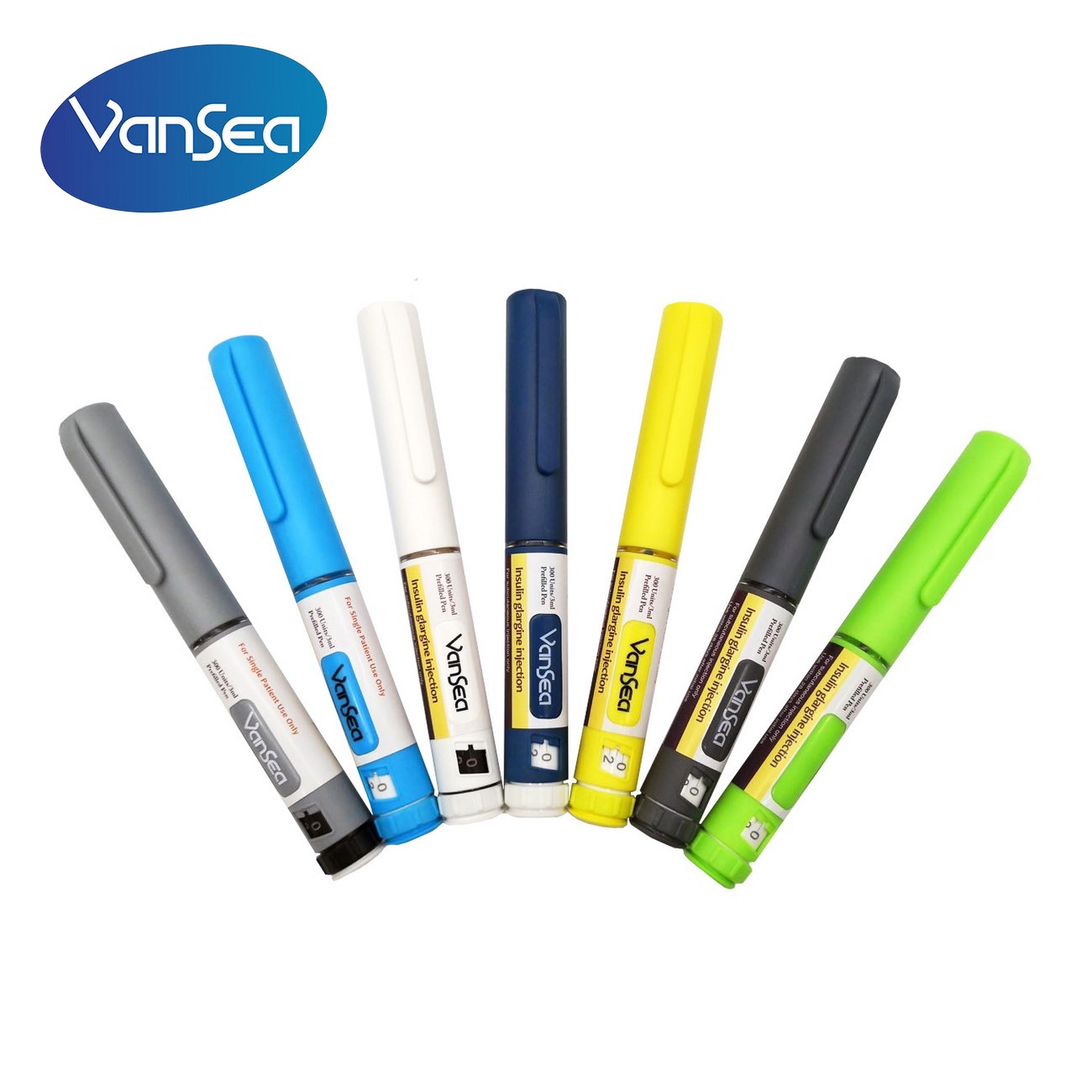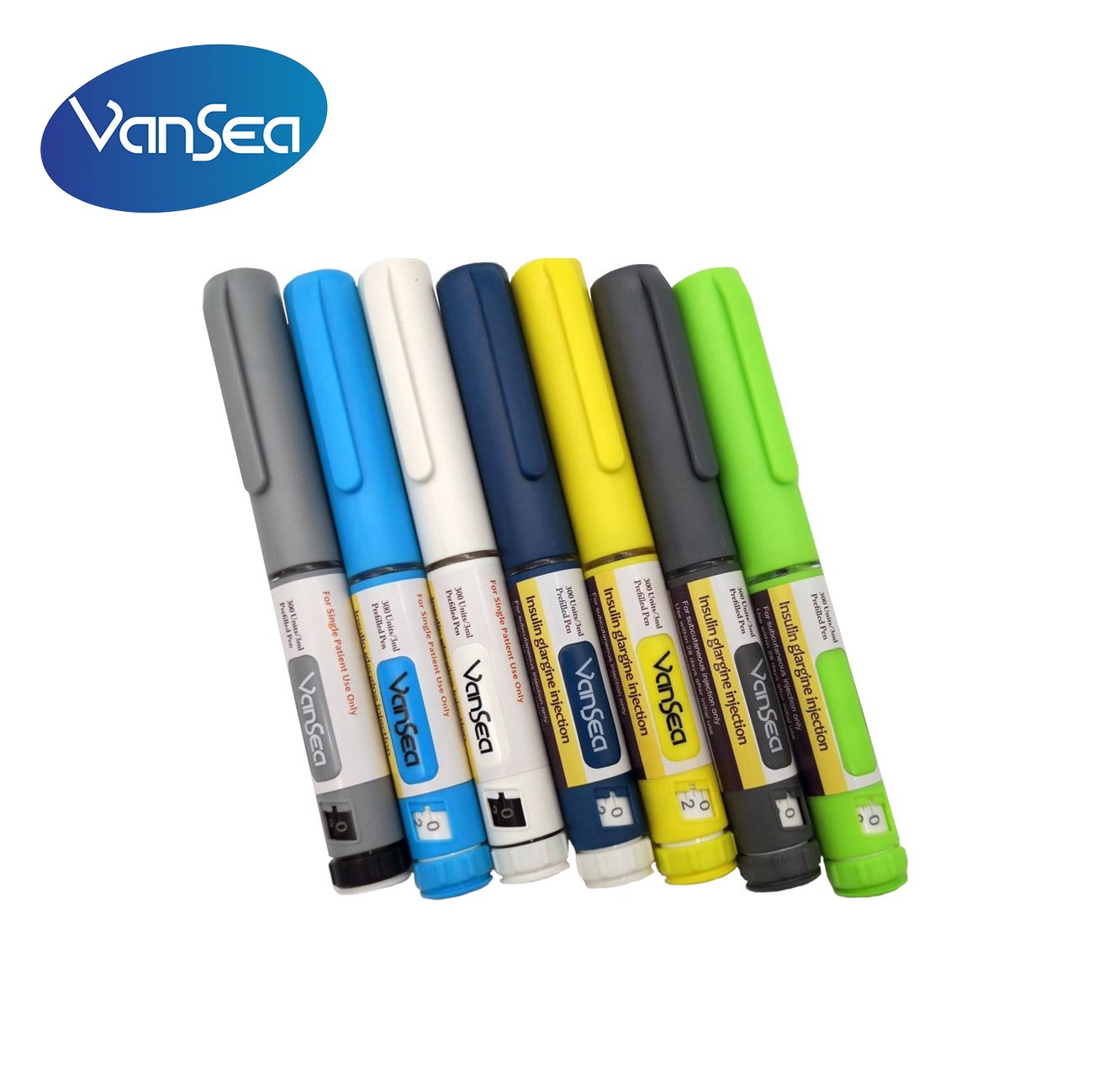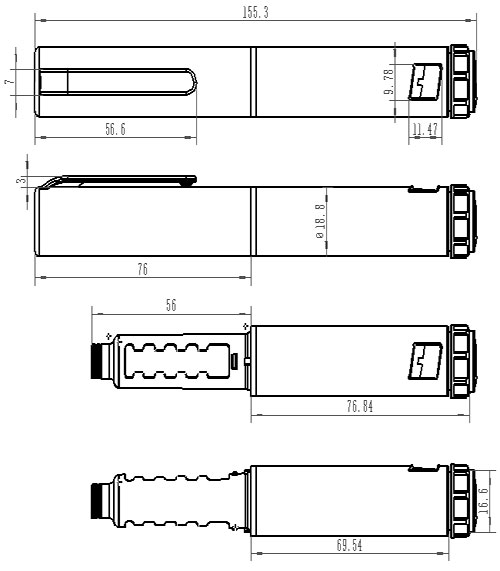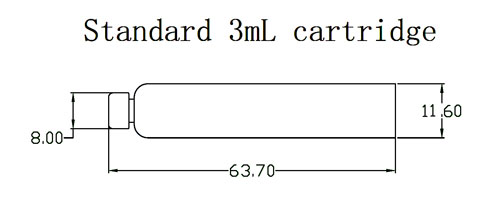 Specification
Categories

Disposable Insulin Pen

Classification

Disposable

Model No.

WH-DA1

Brand Name

VanSea

Material

ABS/PC

Product Size:

Φ18.8mm x 155.3mm

Weight

30g (exclude cartridge & needle)

Min. Dose

1 iu (0.01ml)

Max. Dose

60 iu (0.60ml)

80 iu (0.80ml)

100 iu (1ml)

Can be customized

according to

customer's requirement

Dose Accuracy Error

≦ 5%, comply with ISO 11608-1 standard

Main Container

Standard 3 ml cartridge according to ISO 11608-3

Compatible Needle type

Compatible with standard and safety pen needles according to ISO 11608-2

Certification

CE Certificate and EN ISO 13485:2016 issued by TUV SÜD

Manufacturer

Jiangsu Wanhai Medical Instruments Co., Ltd.

Application

Diabets(Insulin), HGH(Human Growth Hormone), antibiotics, interferon, beauty products, biochemical emergency prevention, detoxification, antipyretic analgesic, Anesthetic sedative class, etc.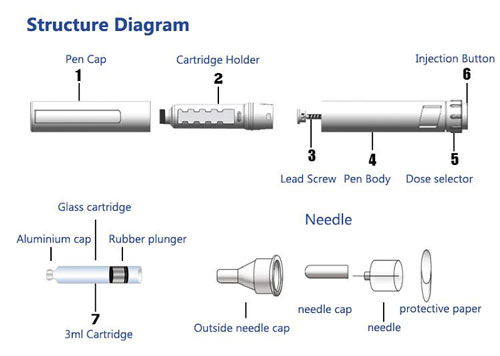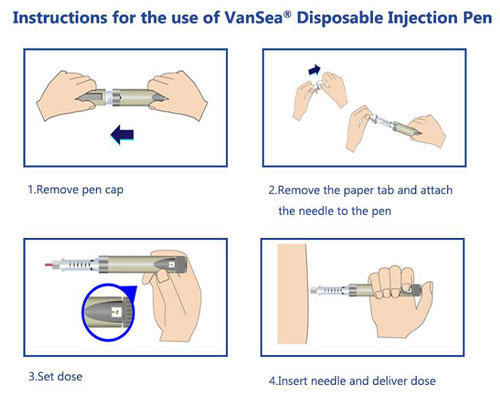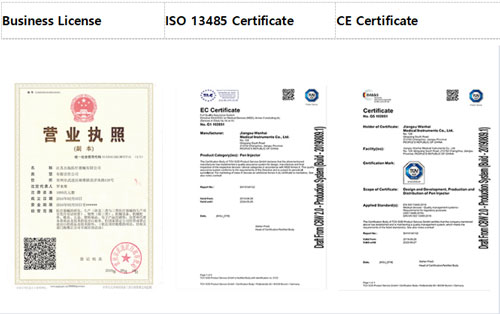 FAQ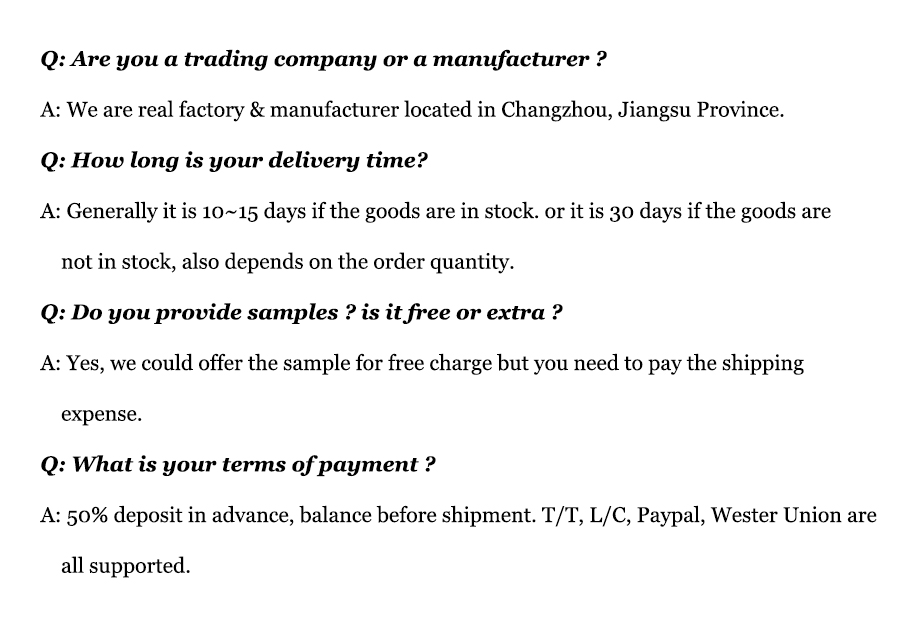 Name:

Phone:

Note:

HTML is not translated!